Game Description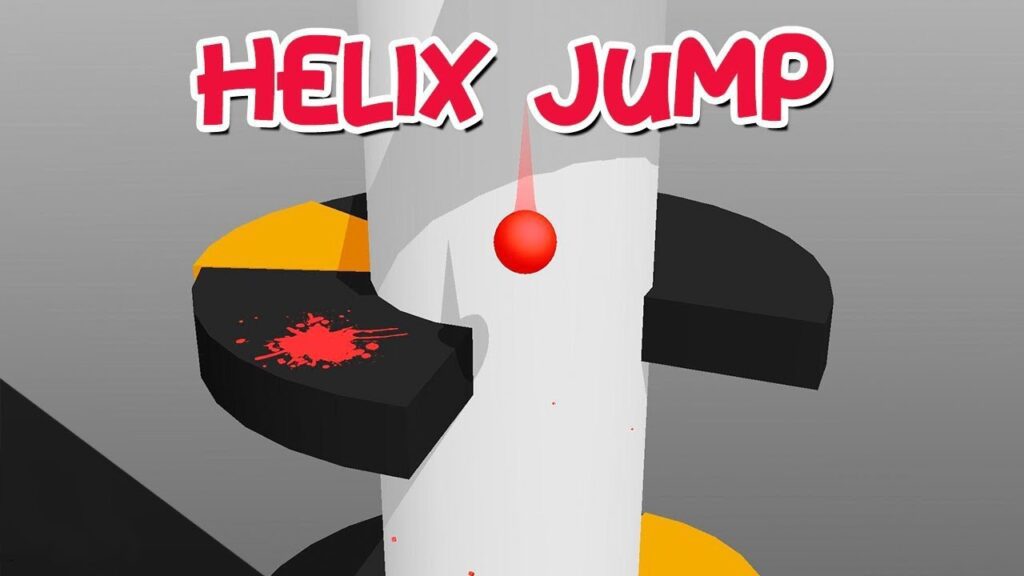 "Helix Jump" is an addictive and visually stimulating mobile game developed by Voodoo. With its simple yet engaging gameplay, it has captured the attention of players around the world. In this game, your mission is to guide a bouncing ball as it descends through a helical tower full of rotating platforms. Sounds easy, right? Well, think again. The tower is filled with obstacles and challenges that require quick reflexes and precision to overcome.
Game Controls
Understanding the controls is crucial for navigating the helical tower effectively. Here's how to control your ball in "Helix Jump":
Touchscreen Devices: On mobile devices, such as smartphones and tablets, you can play "Helix Jump" by swiping your finger left or right on the screen to move the ball.
How to Play Helix Jump
Getting the hang of "Helix Jump" might take a few tries, but it's a straightforward game once you understand the basics. Here's a step-by-step guide on how to play:
Descend the Tower: Your ball starts at the top of the helical tower. Your objective is to safely guide it to the bottom by passing through the gaps in the rotating platforms.
Avoid Obstacles: Be on the lookout for red platforms. Touching these obstacles will result in your ball shattering, and you'll have to start the level again.
Collect Diamonds: As you descend, you'll encounter diamonds scattered throughout the tower. Collecting these diamonds is optional but can boost your score.
Strategy is Key: Plan your moves carefully. Anticipate the rotation of the platforms to position your ball in safe areas and avoid collisions with obstacles.
Keep Bouncing: The ball will continue to bounce on platforms until it reaches the bottom or hits an obstacle. Use this bouncing behavior to your advantage.
Complete Levels: "Helix Jump" is divided into multiple levels, each with its own unique tower layout and challenges. Your goal is to complete as many levels as you can.
High Scores: Compete with yourself or others for the highest score by descending as far as possible without crashing.
Tips and Tricks
To improve your skills and conquer the helical tower, consider these tips:
Stay Calm: Maintain a steady hand and keep your composure, especially when navigating tight spaces.
Predict Rotations: Pay attention to the direction and speed of platform rotations to time your movements accurately.
Practice Patience: Rushing can lead to mistakes. Take your time to analyze the tower and plan your descents.
Collect Diamonds Wisely: While diamonds are tempting, prioritize your safety over collecting them. Only go for diamonds when it's safe to do so.
Game Developer
"Helix Jump" was developed by Voodoo, a game development company known for creating a wide range of casual and addictive mobile games.
Game Platforms
You can enjoy "Helix Jump" on the following platforms:
Mobile Devices: The game is primarily available on mobile platforms, including Android and iOS. You can download it from your device's app store.
How to Play Unblocked
To play "Helix Jump" unblocked, follow these suggestions:
Check App Stores: Most schools and workplaces don't block app stores. Download the game from your device's app store, and you can play it without restrictions.
Offline Mode: In some cases, you can play "Helix Jump" in offline mode, which doesn't require an internet connection. Check if this option is available on your device.
Browser Versions: Some websites offer browser versions of mobile games like "Helix Jump." Search for these alternatives if you can't access app stores.
Now that you're equipped with the knowledge of "Helix Jump," it's time to start your thrilling descent down the helical tower. Good luck, and aim for the highest scores!