Game Description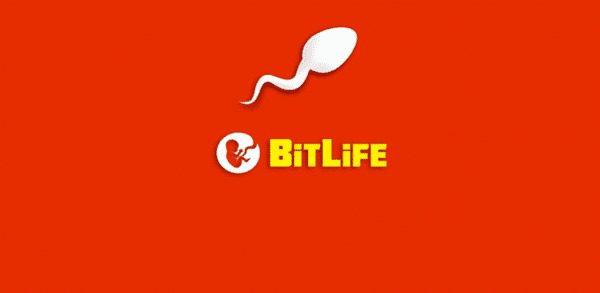 BitLife Simulator is a text-based life simulation game that allows you to experience a virtual life from birth to death. Developed by Candywriter, this unique and engaging game provides you with choices and decisions that shape your character's life journey.
Game Controls
BitLife Simulator is primarily played on mobile devices, and its controls are simple and intuitive:
Touchscreen: Use your touchscreen to interact with the game by tapping options and making choices.
How to Play BitLife Simulator
In BitLife Simulator, you'll navigate through life's various stages and make decisions that impact your character's life story. Here's a step-by-step guide on how to play:
Create a Character: Start by creating your character. You can randomize your character's attributes or customize them to your liking.
Live Your Life: From infancy to old age, make choices at different life stages. Choices include decisions about education, relationships, career, and more.
Make Decisions: You'll encounter various scenarios and dilemmas throughout your character's life. Decide how to react to each situation, and watch how your choices influence your character's life path.
Monitor Health and Happiness: Keep an eye on your character's health and happiness meters. Taking care of your character's well-being is essential for a fulfilling life.
Achieve Goals: Set and pursue goals in education, career, and relationships. Accomplishing these goals can lead to a successful and satisfying life.
Experience Random Events: Be prepared for unexpected events, such as accidents, family matters, or financial windfalls. How you handle these events can have a significant impact on your character's life.
Continue the Legacy: If your character passes away, you can continue the game by playing as the next generation, inheriting assets and making new choices.
Tips and Tricks
To thrive in BitLife Simulator, consider these tips:
Plan Ahead: Think about your character's long-term goals and plan your choices accordingly.
Balance Your Life: Maintain a balance between work, education, and personal life to ensure overall happiness.
Seek Education: Investing in education can lead to better career opportunities and higher earning potential.
Build Relationships: Cultivate strong relationships with family, friends, and partners to enhance your character's happiness and well-being.
Game Developer
BitLife Simulator was developed by Candywriter, a game developer known for creating addictive and immersive life simulation games.
Game Platforms
You can enjoy BitLife Simulator on the following platforms:
iOS: Play BitLife Simulator on iOS devices, such as iPhones and iPads.
Android: The game is also available for Android smartphones and tablets.
How to Play Unblocked
BitLife Simulator is a mobile game that is typically not blocked. You can download it from the official app stores on iOS and Android devices. Once installed, you can play the game without any restrictions.
Now that you have the knowledge to navigate the intricate journey of life in BitLife Simulator, create your character and embark on a captivating virtual adventure filled with choices and consequences. Your character's destiny is in your hands!