Game Description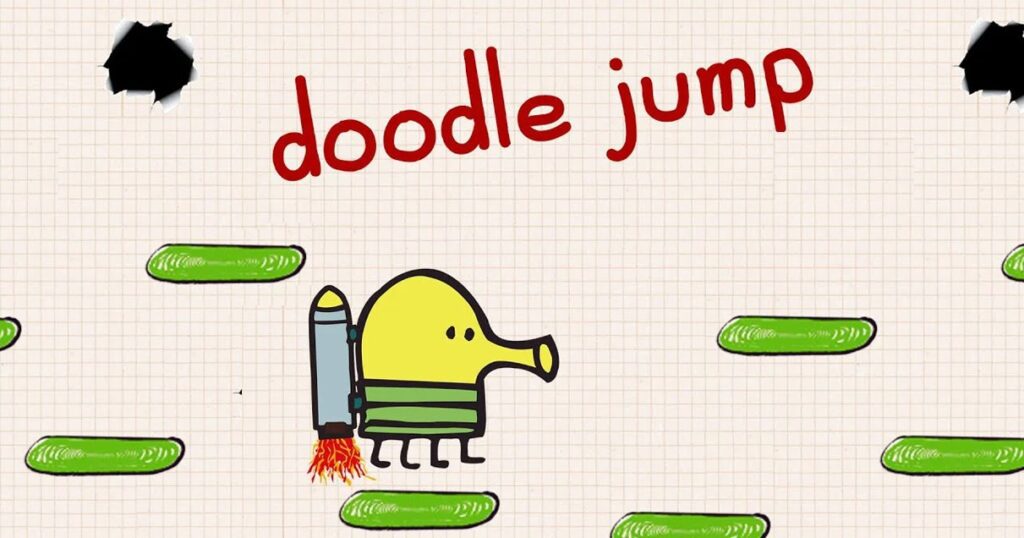 Doodle Jump is a popular and addictive mobile game developed by Lima Sky. In this endless vertical jumping game, you control a cheerful character named "The Doodler." Your goal is to guide The Doodler as high as possible by jumping on platforms and avoiding obstacles.
Game Controls
Doodle Jump features straightforward and user-friendly controls:
Tilt Control: Tilt your mobile device left or right to move The Doodler horizontally.
How to Play Doodle Jump
Playing Doodle Jump is simple yet challenging. Here's how to jump into the action:
Start Jumping: The game begins automatically as soon as you launch it. The Doodler will bounce on a platform to start.
Tilt to Move: Tilt your device left or right to guide The Doodler in those directions. The character will automatically jump from one platform to another.
Avoid Obstacles: Be cautious of various obstacles, such as monsters and UFOs, as well as disappearing and moving platforms. Touching these obstacles will end your game.
Collect Power-Ups: Throughout your ascent, collect power-ups like springs, propeller hats, and jetpacks. These items can help you jump higher and reach new heights.
Keep Climbing: Continue to jump from platform to platform, aiming to climb as high as possible. The game ends when The Doodler falls off the screen.
Compete for High Scores: Doodle Jump records your highest score, so challenge yourself to beat your personal best and compete with friends for the top spot.
Tips and Tricks
To master Doodle Jump and achieve higher scores, consider these tips:
Stay Centered: Try to keep The Doodler in the center of the screen to have a better view of upcoming platforms and obstacles.
Use Power-Ups Wisely: Timing is crucial when using power-ups. Activate them at the right moment to maximize their benefits.
Practice Makes Perfect: Doodle Jump can be challenging at first, so don't get discouraged. Practice and persistence will lead to improved skills and higher scores.
Game Developer
Doodle Jump was developed by Lima Sky, a game developer known for creating entertaining and addictive mobile games.
Game Platforms
iOS: Play the game on iPhones and iPads by downloading it from the App Store.
Android: Doodle Jump is also available for Android devices through the Google Play Store.
How to Play Unblocked
Doodle Jump is a mobile game that is typically not blocked. You can download it from the official app stores on iOS and Android devices. Once installed, you can play the game without any restrictions, making it easy to enjoy the jumping adventure anywhere you go.
Now that you're equipped with the knowledge of how to guide The Doodler to new heights, embark on your jumping journey and aim for the highest scores in Doodle Jump!