Game Description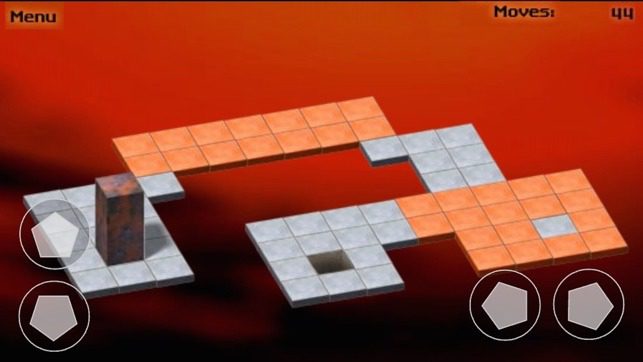 Bloxorz is a challenging and brain-teasing puzzle game that will test your logic and spatial reasoning skills. Developed by Damien Clarke, this game features a simple yet captivating concept where you navigate a rectangular block through various levels, aiming to drop it into a designated square hole.
Game Controls
Maneuver through the game using these controls:
Arrow Keys: Use the arrow keys (up, down, left, and right) to roll and balance the block.
How to Play Bloxorz
Navigate the world of Bloxorz and conquer its intricate puzzles by following these steps:
Start the Game: Begin each level with your block positioned on a square platform.
Move the Block: Use the arrow keys to roll the block through the level. Be cautious not to let it fall off the edges or into space.
Reach the Hole: Maneuver the block to reach the square hole located somewhere on the level. This hole will be your target.
Complete the Level: To complete the level, drop the block into the square hole. Make sure it's positioned correctly to fit.
Switches and Bridges: Some levels feature switches that can activate bridges or open new pathways. Use these strategically to your advantage.
Navigate the Challenges: As you progress, the puzzles become more complex, introducing various challenges and obstacles. Plan your moves carefully.
Tips and Tricks
To master Bloxorz, consider these helpful tips:
Plan Ahead: Take your time to plan your moves in advance, especially on more complex levels.
Use Bridges Wisely: Utilize switches to create bridges or open paths to otherwise unreachable areas.
Balance Carefully: Keep the block balanced and prevent it from falling off the edges.
Experiment: Don't hesitate to experiment with different strategies to find the best solution for each puzzle.
Game Developer
Bloxorz was developed by Damien Clarke, known for creating challenging and thought-provoking puzzle games.
Game Platforms
You can enjoy the puzzle-solving challenges of Bloxorz on the following platform:
Web Browser: Play the game directly in your web browser without any downloads.
Mobile Devices: Download the game on iOS and Android devices to play on the go.
How to Play Unblocked
To play Bloxorz unblocked and without restrictions, adhere to these steps:
Check School or Work Restrictions: Ensure that your school or workplace doesn't have strict internet restrictions or content filters that might block gaming websites.
Visit Official Game Websites: Go to the official website or gaming platforms associated with Bloxorz to access the unblocked version of the game.
Internet Connection: Make sure you have a stable internet connection to enjoy uninterrupted puzzle-solving.
Solve Puzzles: Once you've accessed the unblocked version, immerse yourself in the world of Bloxorz and tackle the challenging puzzles at your own pace.
In summary, Bloxorz offers a mentally stimulating experience where you'll need to use your wits and strategic thinking to solve increasingly complex puzzles. Roll, balance, and maneuver your block to conquer each level and emerge as a Bloxorz master!