Game Description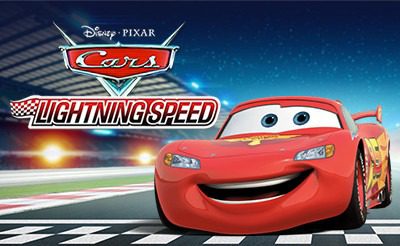 Cars Lightning Speed is an exciting and action-packed racing game inspired by Disney Pixar's Cars franchise. Get ready to hit the track with your favorite characters and race to victory. Developed for fans of all ages, this game offers thrilling races and challenges that will keep you entertained for hours.
Game Controls
Mastering the game controls is essential to compete effectively in Cars Lightning Speed. Here are the basic controls:
Arrow Keys: Use the arrow keys on your keyboard to steer your car.
Spacebar: Press the spacebar to use power-ups and weapons against your opponents.
How to Play Cars Lightning Speed
Cars Lightning Speed offers various game modes, including races and challenges. Here's how to play:
Select Your Character: Choose your favorite Cars character, including Lightning McQueen and Mater, to represent you in the races.
Choose a Race Mode:

Story Mode: Follow a storyline and complete missions and races as you progress through the game.
Challenge Mode: Take on specific challenges and complete objectives for rewards.

Race to Victory:

Use the arrow keys to steer your car along the track.
Collect power-ups and weapons to gain an advantage over your opponents.
Race against other characters from the Cars universe.

Complete Missions:

In Story Mode, fulfill missions and objectives to advance the storyline.
Earn points and rewards to upgrade your car's performance.

Use Power-Ups and Weapons:

Press the spacebar to activate power-ups and deploy weapons.
Use them strategically to gain the upper hand in races.

Win Races and Earn Rewards:

Aim to finish first in races to earn rewards and unlock new content.
Upgrade your car's abilities and customize its appearance with earned rewards.
Tips and Tricks
To become a racing champion in Cars Lightning Speed, consider these tips:
Master the Tracks: Learn the layouts of each track to anticipate turns and obstacles.
Collect Power-Ups: Grab power-ups scattered on the track to gain advantages.
Use Weapons Wisely: Save weapons for critical moments or to defend against opponents.
Upgrade Your Car: Spend your rewards wisely to enhance your car's performance.
Game Developer
Cars Lightning Speed was developed by Disney and Pixar, known for creating beloved animated films and related games.
Game Platforms
You can enjoy Cars Lightning Speed on various platforms:
Web Browser: Play the game directly in your web browser without the need for downloads or installations.
Mobile Devices: Download the game on iOS and Android devices to play on the go.
How to Play Unblocked
To play Cars Lightning Speed unblocked, visit the official game website or trusted gaming portals that offer the game without restrictions. Enjoy the high-speed racing action without any obstacles.