Game Description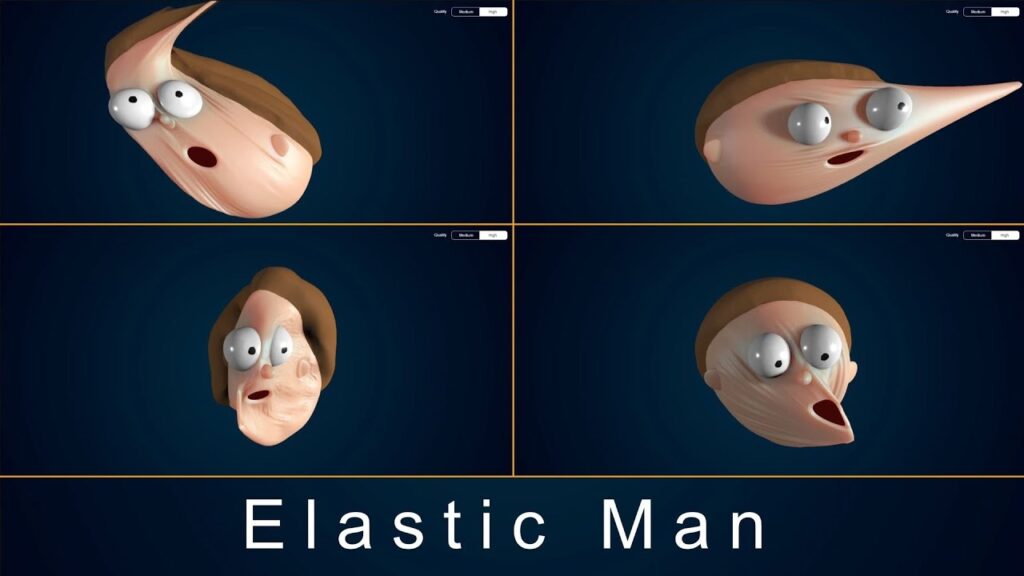 Elastic Face is a quirky and entertaining online game that challenges your reflexes and creativity. Developed by Silvergames, this game offers a unique concept where you control a character's face, stretching it to solve puzzles and overcome obstacles. With its whimsical design and engaging gameplay, Elastic Face provides a fun and visually captivating experience.
Game Controls
Prepare to stretch and squish your way through the game using these controls:
Mouse: Click and drag your character's face to stretch and interact with objects.
How to Play Elastic Face
In Elastic Face, you'll embark on a face-stretching adventure filled with amusing challenges. Here's how to get started:
Stretch Your Face
Use your mouse to click and drag on the character's face. Stretch it to reach objects, buttons, or levers in the game.
Solve Puzzles
Encounter a variety of puzzles and obstacles that require you to stretch your face creatively. Find ways to interact with the environment to progress.
Collect Stars
As you explore each level, collect stars to earn points and unlock new levels.
Reach the Exit
Your goal in each level is to reach the exit. Stretch, bounce, and navigate your way to the exit door to advance.
Avoid Hazards
Beware of hazards and traps that can harm your character. Use your stretching abilities to avoid danger.
Experiment and Have Fun
Don't be afraid to experiment with different ways to stretch your character's face. Sometimes, the most unconventional solutions lead to success.
Tips and Tricks
To excel in Elastic Face, consider these tips:
Think Outside the Box: The game's puzzles often have unconventional solutions. Be creative and think outside the box to stretch your way to victory.
Precision Matters: Some levels require precise stretching and timing. Practice your control over the character's face for better results.
Collect Stars: Try to collect all the stars in each level to unlock new content and showcase your mastery.
Watch Out for Hazards: Pay close attention to potential dangers in the environment, and plan your movements accordingly.
Have Fun: Elastic Face is all about having a good time. Enjoy the whimsical and lighthearted gameplay.
Game Developer
Elastic Face was developed by Silvergames, a game developer known for creating unique and entertaining online games.
Game Platforms
You can enjoy the stretchy challenges of Elastic Face on the following platform:
Web Browser: Play the game online directly in your web browser.
Mobile Devices: Download the game on iOS and Android devices to play on the go.
How to Play Unblocked
To play Elastic Face unblocked, follow these steps:
Check School or Work Restrictions: Ensure that your school or workplace doesn't have strict internet restrictions or content filters that might block gaming websites.
Visit Official Game Websites: Go to the official website or gaming platforms associated with Elastic Face to access the unblocked version of the game.
Internet Connection: Make sure you have a stable internet connection to enjoy uninterrupted stretching and puzzling.
Stretch Away: Once you've accessed the unblocked version, start stretching and solving puzzles to your heart's content.
In summary, Elastic Face offers a refreshingly unique gaming experience where stretching a character's face is the key to success. With its charming design and challenging puzzles, it's a game that encourages players to think creatively and have a blast while doing so. Get ready to stretch, squish, and solve your way through this delightful adventure!