Game Description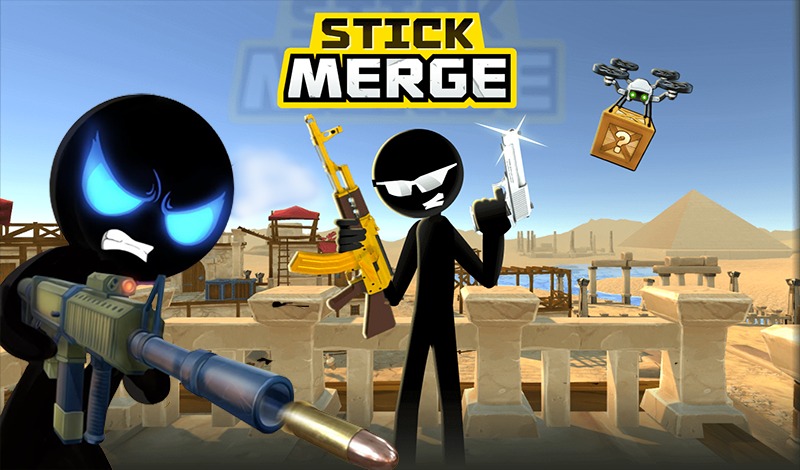 Stick Merge offers an engaging and addictive puzzle game that challenges your strategic thinking. A dedicated team of game developers has crafted this game, ensuring it keeps players entertained as they merge and evolve adorable stick figures.
Game Controls
Stick Merge provides simple and intuitive controls that make the gameplay accessible to everyone:
Drag and Drop: Use your mouse or touchscreen to drag and drop stick figures onto the game board.
Navigate Menus: Click or tap buttons to easily move through menus and manage your game progress.
How to Play Stick Merge
Merge Sticks: Begin with a board filled with stick figures. Merge two identical stick figures by dragging one onto the other, creating a more advanced stick figure.
Evolve: Continue merging stick figures to evolve them into more advanced and impressive forms.
Complete Levels: Each level has specific merging goals. Achieving these goals allows you to progress to the next level.
Strategize: Plan your moves carefully. Consider the best merging combinations to achieve the highest-level stick figures.
Earn Rewards: Completing levels and achieving high-level stick figures will earn you rewards that can be used to enhance your gameplay.
Tips and Tricks
Plan Ahead: Think several moves in advance to make the best merging decisions.
Merge Strategically: Avoid rushing your merges. Consider the best combinations to reach higher levels.
Complete Objectives: Each level has specific objectives. Focus on achieving them to progress in the game.
Collect Rewards: Use your earned rewards wisely. Invest in upgrades that help you merge sticks more effectively.
Experiment: Try different merging combinations to discover the most efficient ways to evolve your stick figures.
Game Developer
Stick Merge is a creation of a dedicated team of game developers specializing in crafting engaging and entertaining mobile games. Their commitment is to provide players with fun and challenging gaming experiences.
Game Platforms
You can enjoy Stick Merge on various platforms, including iOS and Android. Download the game from the App Store or Google Play Store to enjoy it on your mobile devices.