Game Description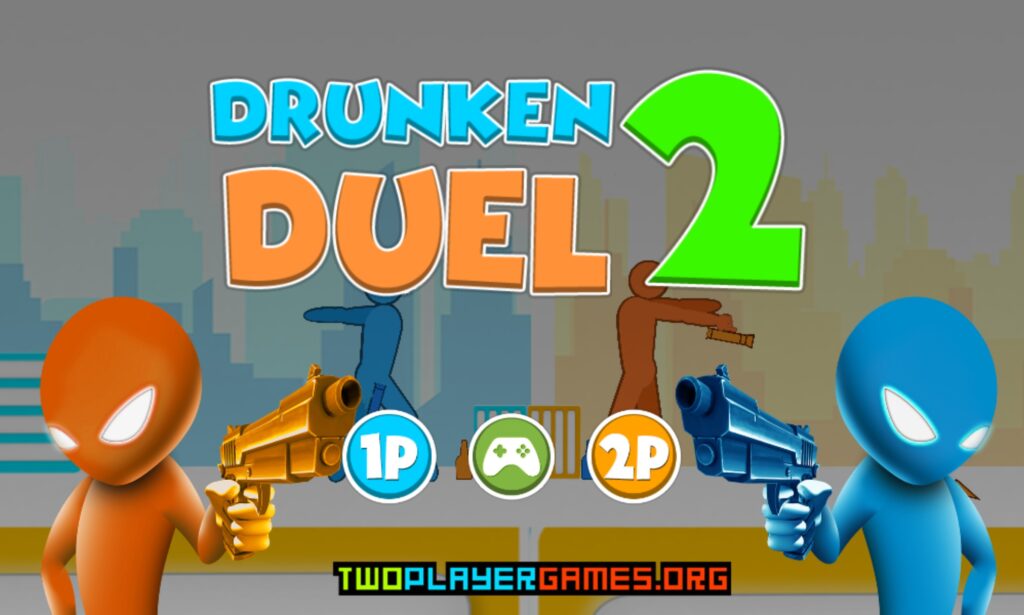 "Drunken Duel 2" is a multiplayer physics-based game where players control intoxicated characters engaged in absurd duels. The game boasts unpredictable movements and comical physics, resulting in chaotic and entertaining showdowns.
Game Controls
Player 1: Use WASD for movement, press C to shoot
Player 2: Navigate with Arrow keys, press M to shoot
Mobile: On-screen controls for movement and shooting
How to Play Drunken Duel 2
Absurd Duels: Engage in whimsical duels where characters stagger unpredictably, leading to hilarious clashes.
Objective: Aim and shoot to eliminate opponents while managing the challenging movements of intoxicated characters.
Adaptation: React swiftly to chaotic movements and utilize shooting skills for successful gameplay.
Tips and Tricks
Embrace Chaos: Adjust strategies to the game's unpredictable physics for effective gameplay.
Precision Matters: Master precise shooting despite the erratic movements of characters.
Predict Actions: Anticipate opponent moves amidst the chaos to gain a tactical advantage.
Game Developer
"Drunken Duel 2" is crafted by a team known for creating unconventional and entertaining multiplayer gaming experiences.
Game Platforms
Accessible on multiple platforms:
Web browsers
Mobile devices (Android, iOS)
How to Play Unblocked
To access "Drunken Duel 2" seamlessly:
Official Sources: Play directly on authorized gaming platforms or via the developer's website.
VPN Services: Use trusted VPN services to bypass network restrictions and enjoy uninterrupted gameplay.
Proxy Servers: Access the game through proxy servers to circumvent network blocks and enjoy seamless gaming.
"Drunken Duel 2" offers uproarious multiplayer entertainment, challenging players to navigate quirky physics while aiming for victory in absurd duels.