Game Description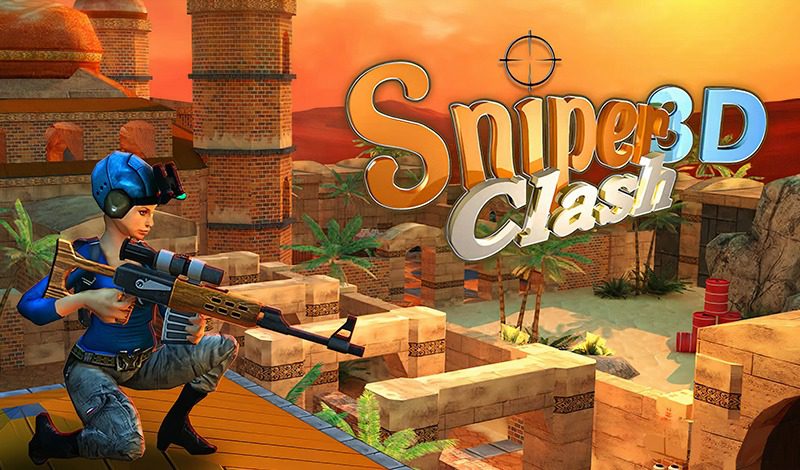 Sniper Clash 3D immerses players in a dynamic world of tactical sniper warfare, offering an adrenaline-pumping multiplayer experience. Engage in intense battles, showcasing your marksmanship skills and strategic thinking in a visually stunning 3D environment. Join the ranks of elite snipers and prove your prowess in this fast-paced online arena.
Game Controls
Master the precision of sniping with these essential controls:
Aim and Shoot: Utilize your mouse or touchscreen to aim with precision and unleash deadly shots.
Zoom In/Out: Enhance your targeting capabilities by zooming in for long-range accuracy or zooming out for situational awareness.
Switch Weapons: Adapt to various combat scenarios by toggling between different sniper rifles and secondary weapons.
Reload: Keep the action flowing smoothly by reloading your weapon with a quick press of a key or button.
How to Play Sniper Clash 3D
Dive into the heart-pounding action of Sniper Clash 3D with these strategic steps:
Select a Game Mode: Choose from an array of game modes, each presenting unique challenges, including team deathmatch and free-for-all.
Customize Your Sniper: Tailor your sniper's loadout to your playstyle, selecting from a variety of weapons and equipment.
Team Coordination: Collaborate with your team to outsmart opponents, strategize movements, and secure victory in team-based modes.
Map Awareness: Navigate the terrain intelligently, finding advantageous positions, and predicting enemy movements for successful sniping.
Objective Achievement: Complete mission objectives, whether it involves eliminating rival snipers or capturing critical points.
Tips and Tricks
Elevate your gameplay with these strategic tips:
Prioritize Accuracy: Focus on precision over speed; a well-placed, deliberate shot is more effective than rapid but inaccurate fire.
Map Mastery: Utilize the mini-map to stay aware of enemy positions, avoiding surprise attacks and planning strategic moves.
Cover Tactics: Make the most of the environment for cover, minimizing exposure to enemy snipers and enhancing your survivability.
Loadout Adaptation: Adjust your weapon and gear selections based on the specific challenges presented in each match and game mode.
Game Developer
Crafted by a passionate team of game developers, Sniper Clash 3D is a testament to their dedication in delivering thrilling multiplayer experiences. The game showcases their expertise in creating engaging gameplay mechanics and captivating environments.
Game Platforms
Experience Sniper Clash 3D on multiple platforms:
Web Browser: Enjoy instant access and seamless gameplay directly through your preferred web browser.
Mobile Devices: Take the sniper battles wherever you go, with compatibility on both iOS and Android platforms.
How to Play Unblocked
Ensure uninterrupted sniper warfare with these tactics:
VPN Usage: Employ Virtual Private Networks to bypass restrictions and access the game seamlessly.
Proxy Servers: Conceal your location and ensure unblocked access using reliable proxy servers.
Browser Extensions: Install dedicated browser extensions designed for unblocking games, guaranteeing a smooth and uninterrupted gaming experience.
Step onto the battlefield in Sniper Clash 3D, where precision shooting and strategic mastery lead to triumph in the thrilling world of online multiplayer sniper combat!