Game Description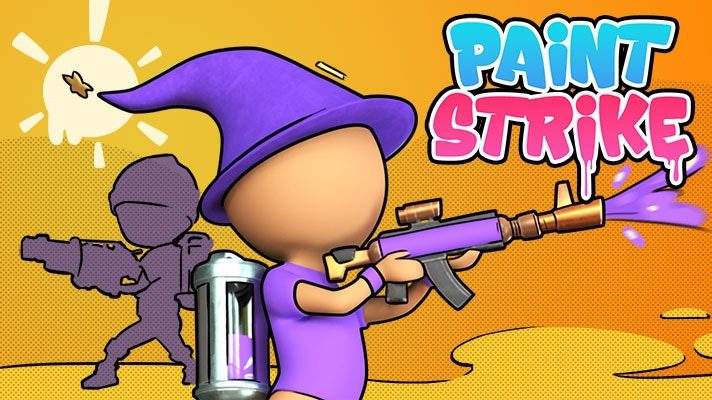 Dive into the vibrant world of Paint Strike, where colorful chaos reigns supreme. In this imaginative multiplayer game, players engage in paintball warfare, turning the battlefield into a canvas of splattered artistry. Unleash your inner artist while strategizing to claim victory in this dynamic and visually stunning gaming experience.
Game Controls
Navigate the paint-filled battleground with precision using these essential controls:
Movement: Use arrow keys or on-screen controls to traverse the colorful arena with agility.
Paint Attack: Employ the mouse or touchscreen to launch paint attacks, covering opponents and the environment in a riot of colors.
Power-Ups: Discover and utilize power-ups strategically to gain an artistic edge in battles.
How to Play Paint Strike
Immerse yourself in the world of Paint Strike with these gameplay insights:
Colorful Arsenal: Choose from a diverse range of paint weapons, each with unique attributes and effects.
Territorial Domination: Capture and defend zones on the battlefield to showcase your team's artistic supremacy.
Team Collaboration: Coordinate with teammates to create mesmerizing patterns and overpower opponents.
Strategic Paint Placement: Use paint strategically to block enemy movements, create distractions, and control the flow of the battle.
Artistic Objectives: Pursue objectives that go beyond defeating opponents, such as creating intricate paint patterns or achieving specific artistic goals.
Tips and Tricks
Enhance your paintball prowess with these insider tips:
Precision Painting: Develop accurate aiming skills to create impressive paint splatters and incapacitate opponents.
Environmental Awareness: Use the colorful surroundings to your advantage, whether for camouflage or strategic positioning.
Power-Up Mastery: Understand the effects of different power-ups and deploy them strategically for maximum impact.
Team Communication: Communicate with teammates to coordinate attacks, defend key areas, and achieve artistic harmony.
Adaptive Strategies: Be ready to adapt your playstyle based on the evolving dynamics of the battlefield and the creativity of your opponents.
Game Developer
Paint Strike is a masterpiece crafted by a dedicated team of developers committed to delivering an innovative and visually stunning gaming experience. The game's design reflects a perfect blend of action-packed gameplay and artistic expression.
Game Platforms
Experience the joy of paintball artistry across various platforms:
Web Browser: Dive into the colorful chaos directly from your browser, making Paint Strike easily accessible for all.
Mobile Platforms: Carry the paint-splattered excitement with you on the go, as Paint Strike is available for both iOS and Android devices.
How to Play Unblocked
Ensure uninterrupted paintball artistry with these unblocking strategies:
VPN Canvas: Use a Virtual Private Network to bypass restrictions and immerse yourself in the world of Paint Strike.
Proxy Painting: Employ reliable proxy servers to mask your location and access the game unblocked.
Browser Extension Brushes: Enhance your unblocking experience with dedicated browser extensions designed for seamless gaming.
Dive into the color-soaked battlefield, showcase your artistic flair, and emerge victorious in Paint Strike. Unleash a symphony of colors, create dazzling patterns, and paint your way to victory in this exhilarating and visually stunning paintball extravaganza.