Game Description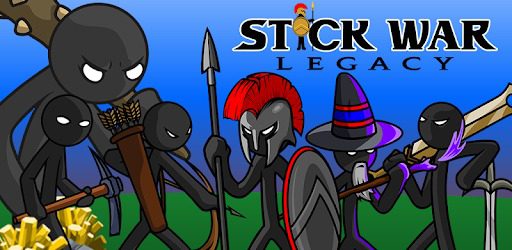 Embark on an adrenaline-fueled journey into the chaotic realm of Stickman War, a captivating battleground where stick figures clash in epic combat. This action-packed game seamlessly blends simplicity with intense warfare, offering players an engaging experience filled with stick-figure mayhem.
Game Controls
Navigate the stick-figure battlefield with precision using these essential controls:
Movement: Arrow keys or on-screen controls for agile and strategic maneuvering.
Attack: Use the mouse or touchscreen to unleash stick-figure fury upon your enemies.
Special Moves: Master unique abilities and special attacks for tactical advantages.
How to Play Stickman War
Conquer the Stickman War battlefield with these strategic insights:
Stick Figure Arsenal: Explore and choose from a variety of weapons and power-ups to enhance your stick figure's capabilities.
Terrain Tactics: Utilize the landscape for cover and strategic positioning, gaining the upper hand in battles.
Stick Figure Teamwork: Coordinate with fellow stick figures to dominate the battlefield, ensuring victory for your team.
Objective Focus: Prioritize objectives, whether it's capturing territory or eliminating opponents, to secure victory.
Stick Figure Skirmishes: Engage in fast-paced skirmishes, adapting your playstyle to outmaneuver opponents.
Tips and Tricks
Elevate your stick-figure combat skills with these insider tips:
Stick and Move: Master agile movements to dodge enemy attacks while landing precise strikes.
Weapon Mastery: Experiment with different weapons to discover your preferred stick-figure arsenal.
Stick Figure Awareness: Stay vigilant, anticipate enemy movements, and react swiftly to changing battle conditions.
Strategic Retreats: Know when to fall back, regroup, and return to the battlefield with a refreshed strategy.
Stick Figure Supremacy: Aim for the top of the leaderboard by consistently outplaying opponents with your stick figure prowess.
Game Developer
Stickman War is the brainchild of a dedicated development team committed to delivering an entertaining and accessible stick-figure battle experience. The simplicity of stick figures belies the depth of strategy and excitement embedded in every skirmish.
Game Platforms
Engage in stick-figure warfare across various platforms:
Web Browser: Access the Stickman War battleground directly from your browser for quick and accessible gameplay.
Mobile Platforms: Carry the stick-figure mayhem wherever you go, with versions available for both iOS and Android devices.
How to Play Unblocked
Ensure uninterrupted stick-figure battles with these unblocking strategies:
VPN Victory: Employ a Virtual Private Network to bypass restrictions and enjoy Stickman War without interruptions.
Proxy Power: Mask your location using reliable proxy servers to access the game unblocked.
Browser Extension Bonus: Enhance your unblocking experience with dedicated browser extensions designed for seamless gaming.
Prepare for stick-figure warfare, hone your skills, and emerge as the stick-figure champion in Stickman War. Engage in epic battles, deploy strategic maneuvers, and lead your stick-figure army to victory in this adrenaline-pumping stick figure showdown.