Game Description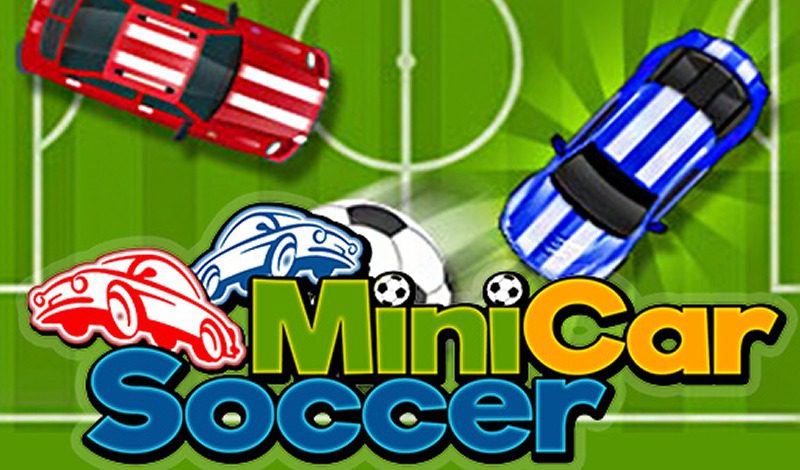 Minicars Soccer is a thrilling and fast-paced online multiplayer soccer game that combines the excitement of soccer with miniature cars. Developed by Miniplay, this game offers an action-packed gaming experience that challenges your soccer skills and teamwork. Get ready to drive tiny cars and score goals in this unique and entertaining soccer showdown.
Game Controls
Mastering the controls is essential to excel in Minicars Soccer. Here are the basic controls you need to know:
Arrow Keys: Use the arrow keys to drive your mini car.
Spacebar: Press the spacebar to jump and perform aerial moves.
C: Press the "C" key to change the camera perspective.
Enter/Return: Hit the Enter or Return key to chat with other players during the game.
How to Play Minicars Soccer
Follow these steps to enjoy a thrilling game of Minicars Soccer:
Choose Your Mini Car: Start by selecting your mini car from the available options. Each car may have unique attributes, so choose one that suits your play style.
Join a Match: Enter a game lobby or join a match that is about to start. You can compete against other players from around the world.
Team Up: Minicars Soccer is typically played as a team sport. Join a team, either the red team or the blue team, and work together to score goals.
Score Goals: Use your driving skills to maneuver your mini car and score goals in the opponent's net. Teamwork is crucial to secure victory.
Defend Your Goal: While attacking, don't forget to defend your own goal. Prevent the opposing team from scoring by intercepting the ball and blocking shots.
Use Power-Ups: During the game, power-ups may appear on the field. Drive over them to gain temporary advantages, such as speed boosts or super jumps.
Chat and Strategize: Communicate with your teammates using the in-game chat feature. Discuss strategies and coordinate your moves to outplay the opposing team.
Win Matches: The team that scores the most goals within the time limit wins the match. Celebrate your victories and improve your skills with each game.
Level Up: As you play more matches and accumulate experience, your profile will level up, unlocking new mini cars and customization options.
Tips and Tricks
To become a Minicars Soccer champion, consider these tips:
Teamwork is Key: Coordinate with your teammates to ensure a balanced offense and defense.
Aerial Moves: Mastering aerial moves can give you an edge. Use the spacebar to jump and perform bicycle kicks or defensive jumps.
Goalie Skills: If you're the last line of defense, work on your goalkeeping skills to make crucial saves.
Practice: Like any sport, practice makes perfect. Spend time honing your driving and shooting skills in solo matches or training modes.
Game Developer
Minicars Soccer was developed by Miniplay, a game developer known for creating entertaining and accessible online games.
Game Platforms
You can enjoy Minicars Soccer on various platforms:
Web Browser: Play the game directly in your web browser without the need for downloads or installations.
Mobile Devices: Download the game on iOS and Android devices to play on the go.
How to Play Unblocked
Minicars Soccer is usually accessible on most networks and devices without restrictions. Simply visit the official website or trusted gaming portals that host the game, and you can dive into the miniature soccer action without any obstacles.