Game Description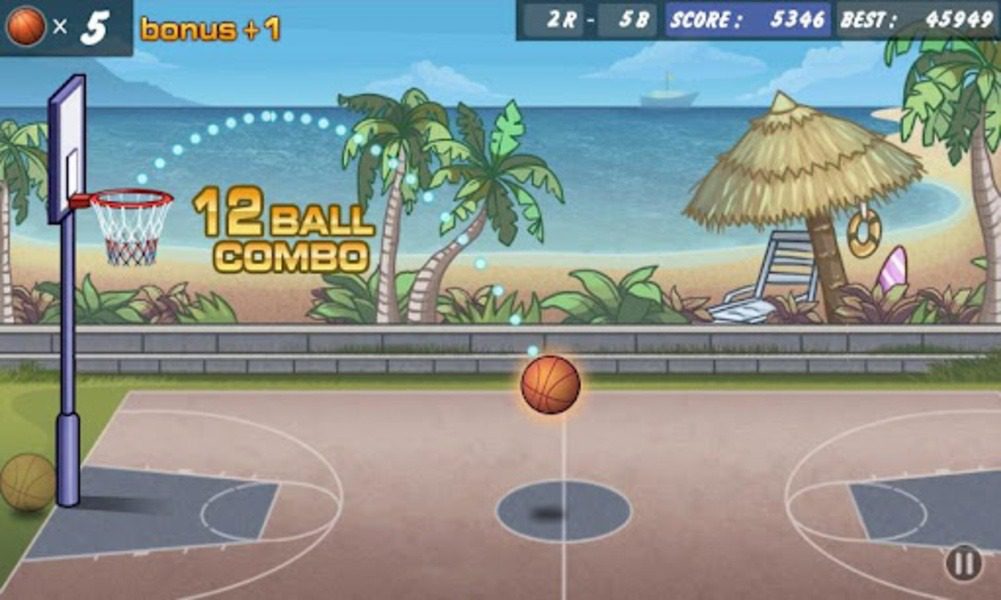 Basketball Shooter is an exciting and addictive basketball shooting game that tests your aim and precision. Developed by QkyGames, this game provides a challenging basketball experience where your goal is to sink as many shots as possible.
Game Controls
Master your shooting skills with these controls:
Mouse: Click and drag to aim your shot, release to shoot the basketball.
How to Play Basketball Shooter
Get ready to show off your shooting prowess by following these steps:
Aim Carefully: Use your mouse to aim the basketball. The trajectory line will help you visualize the shot's path.
Adjust Power: Click and drag your mouse to set the shooting power. Longer drags result in more powerful shots.
Release to Shoot: Release the mouse button to shoot the basketball. Try to time your release accurately.
Score Points: The objective is to score as many baskets as you can within the time limit. Keep an eye on the timer and aim for the highest score.
Combo Shots: Score consecutive baskets to create combo streaks and earn bonus points.
Special Balls: Look out for special basketballs with unique abilities that can help you score more points.
Challenge Levels: As you progress, you'll encounter more challenging levels with moving baskets and other obstacles.
Tips and Tricks
To become a Basketball Shooter pro, consider these tips:
Practice Makes Perfect: Spend time practicing your shots to improve your accuracy and timing.
Combo Bonus: Try to score consecutive shots to build up combo bonuses for higher scores.
Use Special Balls Wisely: Save special basketballs for critical moments when they can maximize your points.
Watch the Timer: Be mindful of the time limit in each level and plan your shots accordingly.
Adapt to Challenges: Adapt your shooting strategy to the level's challenges, such as moving targets.
Game Developer
Basketball Shooter was developed by QkyGames, a game developer known for creating engaging sports and skill-based games.
Game Platforms
You can enjoy the thrill of Basketball Shooter on the following platforms:
Web Browser: Play the game directly in your web browser without any downloads.
Mobile Devices: Download the game on iOS and Android devices to play on the go.
How to Play Unblocked
To play Basketball Shooter unblocked without restrictions, follow these steps:
Check School or Work Restrictions: Ensure that your school or workplace doesn't have strict internet restrictions or content filters that might block gaming websites.
Visit Official Game Websites: Go to the official website or gaming platforms associated with Basketball Shooter to access the unblocked version of the game.
Start Shooting: Once you've accessed the unblocked version, start shooting baskets and aiming for high scores to your heart's content.
In summary, Basketball Shooter offers an addictive and challenging basketball shooting experience. Test your precision and aim for the high score in this fast-paced basketball game!